Free & Low-Cost
Info Classes
Free & Low-Cost Info Classes
Oona provides exceptional classes and workshops, tailored specifically to where you are in your journey.  Because we believe that access to care and information is essential, we offer several informational classes that are either free or very low-cost.  
Our classes are held In-Person and Online, but not both at once
Please be sure to carefully select your format (online vs. in-person) and your location (Toronto vs. Newmarket) when you are booking your classes and workshops.
Free & Low-Cost class calendar
The classes on the calendar below are all either free or low-cost
Oona works with insurance companies to do online billing for treatments, whenever possible. Simply ask if your insurance company is compliant when you book your appointment.
(Oona was previously called West End Mamas)
I take my daughter to see Alima Rahman for Pediatric Chiropractic visits at the Toronto location and she is absolutely wonderful. She is so kind and gentle when working with... read more my daughter, she makes her feel so special that she never wants to leave! She has taken challenges that my daughter was facing and made them into fun activities. My daughter is no longer frustrated, she looks forward to seeing Alima at our weekly appointments. I can't say enough good things about her, she is so knowledgeable and friendly. She's the perfect practitioner for a for a fussy toddler. She is calm, warm and nurturing, I would recommend her services immensely.
Kate Wobowsk


May 14, 2022
I found out about WEMs through google reviews. So this one is for the amazing women creating little humans as their bodies go through so much change. I initially started... read more visiting WEMs for pelvic inconsistencies and pain. Nupur was fantastic with her physiotherapy magic and I got so much help with my pelvic floor. She heard me through my pain-rants and helped me focus on my pain areas every session working my muscles, and helping me regain normal movement with less pain every session. That helped me maintain a little modesty as I progressed through the weeks as a full time worker. My headaches were getting out of control along with a crackling back and sore left side and that's where I started seeing Olivia for a chiropractic session. She made me comfortable and helped me take the edge off. I was scared of the "crack" but started looking forward to those once I started seeing her. She also helped me with a little bit of spine adjustment that was causing pains in all sorts of places and coupled that with acupuncture for my headaches which helped me live with a little grace for more than 10 days(that's a first for me as I have daily headaches) I highly recommend taking a deep breath and coming here to see these awesome practitioners.
Mona Bhadauria


June 7, 2022
I have seen Erica for naturopathy/acupuncture, Jillian for pelvic floor physiotherapy, and Emran for osteopathy to prepare for labour and birth, and they were all wonderful! They were really knowledgeable... read more and took the time to explain everything clearly to me, listen, and fully address my concerns. I feel much more comfortable and reassured that I'm doing all the right things in preparation for birth.
Lorie Legge


May 14, 2022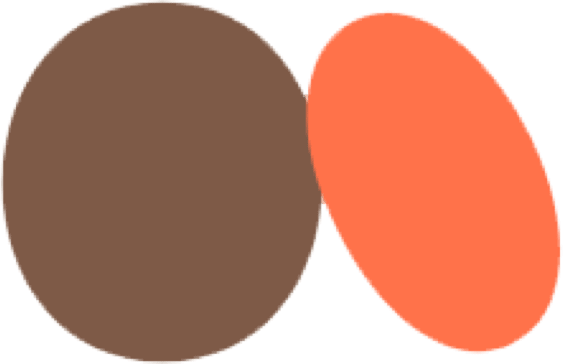 Start your journey with Oona
Book your appointment now