Canada's premiere studios for perinatal and pediatric care
Since 2017, Oona has been a trusted source for parents and parents-to-be, providing evidence-based 

treatments, workshops and classes.  We believe in a common-sense approach to treating the whole person; birthing people and their families. 

 At Oona we value gathering and sharing together, so that we can build 

a stronger community together.
Née West End Mamas, Oona got its start in Toronto, on the city's West side.  With the realization that the way it's been done is not the way it has to be, Dr. Sarah Mickeler created West End Mamas to empower pregnant people to feel better during pregnancy and beyond, in the perpetual postpartum period, as parents.
Oona continues that vision.  Our caring community is growing to meet the needs of parents and their children, wherever they may be in their parenting journey. 
Oona's mission is to change the landscape of fertility, pregnancy, birth and postpartum care in Canada (and beyond).
Our goal is to provide exceptional care to each and every one of our patients, from our tiny newborns, to their grandparents.  We're really good at what we do at Oona, and we want to bring these services across Canada. 
The reality is that we used to parent in communities, but now we tend to parent in isolation.  Parenting in isolation isn't ideal for the mother/parent, the child or the family as a whole. Our goal is to bring back the community that we all need by providing information, treatments and choices that allow us all to feel our best at all times.
A group of experts decided to helping you feel your best
The team at Oona has been carefully and thoughtfully put together. Each of our practitioners, teachers, educators, classes and services has a role in the life of a parent or a child, and all of our staff have been selected for their warmth and experience, and their ability to help our clients feel their best and achieve their goals. All of our staff are passionate about working with the perinatal population and their families.
We offer extensive training to all who join our team to ensure that we are all promoting the same message and have the same values, which is to be safe, non-judgemental, evidence-based and to have a little light-hearted fun along the way whenever we can.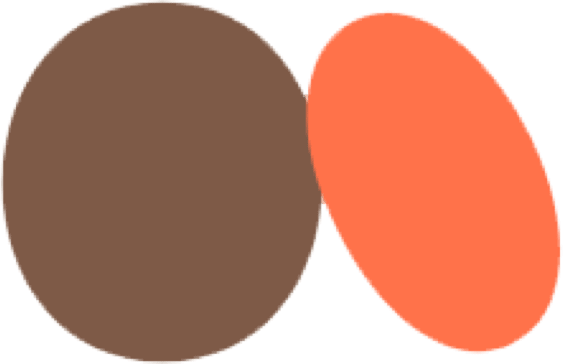 Start your journey with Oona
Book your appointment now
(Oona was previously called West End Mamas)
I see Alison Hock for pelvic floor physio at the Toronto-Jane/Bloor location. I saw her for prenatal pelvic floor and am now continuing postpartum. Alison is incredibly warm and thorough,... read more she takes a really holistic approach and is very supportive. I found her assistance really helpful in preparing for birth, and it helped in labor as well! I would highly recommend Alison.
Brianna Robinson


May 31, 2022
I found out about WEMs through google reviews. So this one is for the amazing women creating little humans as their bodies go through so much change. I initially started... read more visiting WEMs for pelvic inconsistencies and pain. Nupur was fantastic with her physiotherapy magic and I got so much help with my pelvic floor. She heard me through my pain-rants and helped me focus on my pain areas every session working my muscles, and helping me regain normal movement with less pain every session. That helped me maintain a little modesty as I progressed through the weeks as a full time worker. My headaches were getting out of control along with a crackling back and sore left side and that's where I started seeing Olivia for a chiropractic session. She made me comfortable and helped me take the edge off. I was scared of the "crack" but started looking forward to those once I started seeing her. She also helped me with a little bit of spine adjustment that was causing pains in all sorts of places and coupled that with acupuncture for my headaches which helped me live with a little grace for more than 10 days(that's a first for me as I have daily headaches) I highly recommend taking a deep breath and coming here to see these awesome practitioners.
Mona Bhadauria


June 7, 2022
Love West End Mamas so much. After a very subpar prenatal massage at a local spa, I sought out people who actually specialize in working with pregnant people and West... read more End Mamas was just what I needed and so much more.

I found tons of support and symptom relief during my pregnancy (acupuncture, massage and chiro) and both my little one and myself have have gotten support in different ways since she arrived. So grateful for this clinic and would 10/10 recommend to anyone in any phase of family planning / pregnancy / and beyond. 🙏
Danielle Zies


May 17, 2022
Oona works with insurance companies to do online billing for treatments, whenever possible. Simply ask if your insurance company is compliant when you book your appointment.
Do you know someone who is raving about the benefits they are enjoying from their prenatal yoga practice? Maybe you want to try prenatal yoga, but don't know where to…
Hi everyone, my name is Safire Naranjo. and I am here today to talk to you a little bit about EFT tapping or emotional freedom techniques. So I'm going to…
With summer well under way, it's likely that you've been enjoying family barbecues, splash pads with the kids and getting into all sorts of fun under the sun. And while…