Pelvic Floor
Physiotherapy in Toronto and Newmarket
Pregnancy, birth and parenting is different for all of us.
Contrary to popular belief, you don't need to live with incontinence, pelvic pain and low back pain as a side effect of motherhood. If you're experiencing bladder control issues or pelvic floor pain when you sneeze, cough, or in the middle of your fitness routine, Oona in Toronto and Newmarket can help.
Pelvic floor physiotherapy treatments address the pain and discomfort associated with weak or imbalanced pelvic floor muscles. Even if you've been doing your Kegel exercises on a regular basis, you might still have trouble with lower back pain or abdominal pain or discomfort during sex. That's where we come in.
Pelvic floor physiotherapy in Newmarket and Toronto is excellent as a prenatal preparation treatment to decrease recovery time and is complementary to Prenatal and Postnatal chiropractic care.
Pelvic Floor Physio for Pregnancy and Postpartum
Pelvic Floor Physiotherapy to help you feel your best during pregnancy and have the birth you want to have
Once your baby has arrived, Pelvic Floor Physiotherapy can help you recover, feel better and achieve your activity goals
Pelvic Floor Physiotherapy During Pregnancy
Until we tell them, many of our patients are unaware that pelvic floor physiotherapy is useful during pregnancy.
While you may not have any incontinence, you may find that your entire pelvic area (inside and out) just feels different than it used to. Perhaps sex doesn't feel the same as it did before you got pregnant. Maybe you are getting up to pee a few too many times every night. (FYI more than 3x/night while pregnant is too many times!) 
In addition, many of our patients don't realize that prepping the pelvic floor for delivery is just as important as taking a childbirth education class, learning effective breathing techniques for labour and making a good birth plan.
Birth is complex - Pelvic Floor Physio can help make it easier
In a vaginal birth, your baby's head descends through the pelvis to the pelvic floor and then rotates on the pelvic floor to get out of the mother's body.
Beyond helping you with uncomfortable pregnancy symptoms, pelvic floor physiotherapy can help you have a balanced pelvic floor for a smoother and easier delivery.  
During your prenatal treatments your pelvic floor physiotherapist can teach you optimal pushing practices, the basics of perineal massage, and teach you birthing techniques for a better and more efficient birth.
We recommend that every pregnant person visit the pelvic floor physio, before their baby is born – ideally between weeks 28-32 to start, but it's never too late to get started.  If you are experiencing symptoms like incontinence, come in as soon as you can – no need to wait.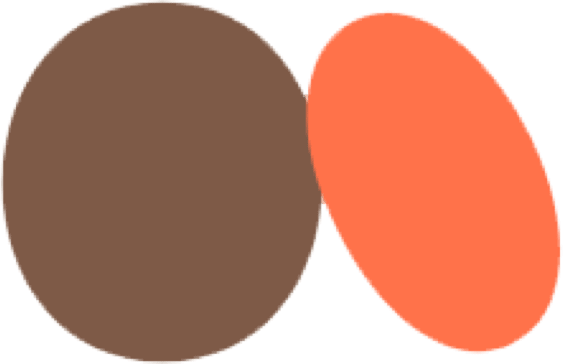 Start your journey with Oona
Book your pelvic floor physiotherapy appointment in Toronto or Newmarket now
Postnatal Pelvic Floor Physiotherapy
Pelvic Floor Physiotherapy is essential after your baby is born
Pregnancy and birth – whether vaginal or surgical – causes trauma to the pelvic muscles, and much like if you had any other kind of muscle trauma, you need some rehab for your pelvic floor. 
Peeing even a single drop while you sneeze/cough/laugh/jump, pain during sex, a feeling of "fullness" in the pelvis, chronic low back pain; these are all signs that you need a pelvic floor physiotherapist in Newmarket and Toronto.
Pelvic Floor Physiotherapy is appropriate for all postpartum patients – no matter how long ago you had your baby.  Whether it's been 6 weeks or 20 years since you had your first child, Pelvic Floor Physiotherapy is for you.
Even with a caesarean delivery, Pelvic Floor Physiotherapy is essential
The weight of your baby, fluid, placenta and uterus, all put strain on your pelvic floor. Even if you feel great after having a baby, we always recommend that you book a Pelvic Floor Physiotherapy appointment so you have a baseline as you age, and it's absolutely essential before you plan to have another baby. A pelvic floor specialist can help.
Here's what you can expect at your first visit.
Before returning to any kind of exercise or activity after birth, visit a Pelvic Floor Physiotherapist to assess your core function to ensure that your activities are appropriate for you.
Pelvic Floor Physiotherapy Treatments
Pelvic Floor Physiotherapy treatments in Newmarket and Toronto can prevent and/or treat:
Incontinence and bladder control issues
Low back pain
Pelvic pain and discomfort
Hip Pain
Pain turning over in bed
Abdominal pain
Caesarean section (c-section) scarring
Episiotomy and tearing complaints
Pain during or after postpartum sexual intercourse
Diastasis Rectus Abdominus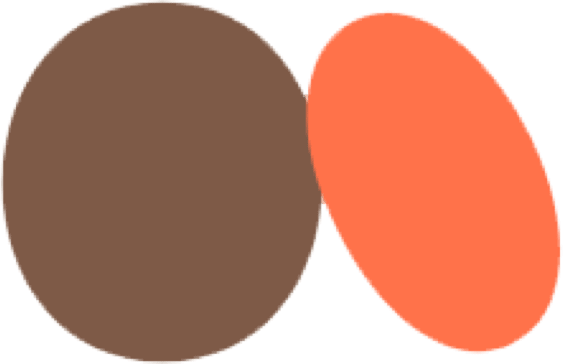 Start your journey with Oona
Book your pelvic floor physiotherapy appointment now
Your First Pelvic Floor Physiotherapy Visit
First and foremost, we take a very thorough history to get a clear idea of what your pelvic history (prior to pregnancy) was like.
For example: have you ever leaked while doing crossfit? Do you have a history of chronic pelvic pain? Has sex ever been painful? Has everything always felt perfect? These are all useful questions.
Moving on, we get to your current symptoms are, if you have any. For example: are you getting up to pee more than 3 times per night? Do you have a feeling of fullness in your pelvis? Do you leak a little when you aren't on the toilet trying to pee? Do you feel like you maybe can't quite make it to the bathroom on time?
We go through a very thorough explanation of and assessment of the pelvic floor.
For those that are unfamiliar, your pelvic floor consists of the muscles inside your pelvis.
After explaining what is about to happen, your Pelvic Floor Physiotherapist will move on to an assessment. Your first visit may or may not include an internal exam of your pelvic floor muscles. Don't worry, if an internal exam isn't for you, we can always start externally and see what we can do that way first. 
It's nothing at all like a pap smear; there's no stirrups, no speculum, no one staring at your lady bits. Our experienced physios are experts at making you feel comfortable through the entire process.
Finally, your Pelvic Floor Physio will treat your pelvic floor and surrounding musculature
Treatment is similar to just about any other physiotherapy treatment in Newmarket and Toronto. We perform muscle testing to determine the strength of your pelvic contraction, then assess for areas of tension and tightness in your pelvic floor. We also look for muscle knots and trigger points that might cause dysfunction and pain. If your pain is a bit more complex than that or if there are other factors at play other than purely mechanical factors that are causing your pain, those will also be addressed.
If you are preparing for birth, your physio will very likely give you tips on proper pushing technique and instruct you on perineal massage, if that is of interest to you.
Like all other physiotherapy treatments, you will be sent home with an individualized home exercise program to work on goals for your treatment. This may include pelvic contractions, chiropractic stretches, abdominal work, and relaxation techniques.
Give the Oona experience to someone you love
Commonly Asked Questions About Pelvic Floor Physio
Oona works with insurance companies to do online billing for treatments, whenever possible. Simply ask if your insurance company is compliant when you book your appointment.