Visit an Oona Studio near you
We have two locations across the Greater Toronto Area to support you on your journey to motherhood. View our clinics below for a location close to you.
Subscribe to our newsletter
"*" indicates required fields
The path through parenthood is different for everyone, which is why Oona provides a wide range of services in both Toronto and Newmarket including: acupuncture, chiropractic care, pelvic floor physiotherapy, osteopathy, psychotherapy and counselling, massage therapy, nutrition, doula services, lactation support, postpartum support, engaging workshops, a caring community, and more. We also offer pediatric services for your little ones.
Join us for a class or workshop
Classes curated specifically for our clients
Join us at an Oona Studio near you for classes and workshops in one of our beautiful studios. Regularly scheduled classes include prenatal and postpartum yoga, childbirth preparation, breastfeeding and lactation support, and parenting skills such as Introducing Solids, Babywearing, and more.
Check out our Classes & Workshops Calendar to find a time that works best for your schedule or register by contacting us directly.
Oona works with insurance companies to do online billing for treatments, whenever possible. Simply ask if your insurance company is compliant when you book your appointment.
(Oona was previously called West End Mamas)
West End Mamas consistently provides amazing service. Every practitioner I've seen for massage, chiro, and physio is great. You can't go wrong no matter what your need is.... read more It's so important during the pre- and post-natal period to be able to be treated by people who really understand what your body has gone through.
Heather Kay


June 13, 2022
I found out about WEMs through google reviews. So this one is for the amazing women creating little humans as their bodies go through so much change. I initially started... read more visiting WEMs for pelvic inconsistencies and pain. Nupur was fantastic with her physiotherapy magic and I got so much help with my pelvic floor. She heard me through my pain-rants and helped me focus on my pain areas every session working my muscles, and helping me regain normal movement with less pain every session. That helped me maintain a little modesty as I progressed through the weeks as a full time worker. My headaches were getting out of control along with a crackling back and sore left side and that's where I started seeing Olivia for a chiropractic session. She made me comfortable and helped me take the edge off. I was scared of the "crack" but started looking forward to those once I started seeing her. She also helped me with a little bit of spine adjustment that was causing pains in all sorts of places and coupled that with acupuncture for my headaches which helped me live with a little grace for more than 10 days(that's a first for me as I have daily headaches) I highly recommend taking a deep breath and coming here to see these awesome practitioners.
Mona Bhadauria


June 7, 2022
West End Mamas was a second home for me during my pregnancy and post. In particular, I always looked forward to seeing Emily for my pelvic floor physio appoints... read more and Andrei for my massages. They aren't just good at what they do, but they are what made the space so welcoming and warm - I always felt so supported throughout my journey.
Bessie Lam


June 13, 2022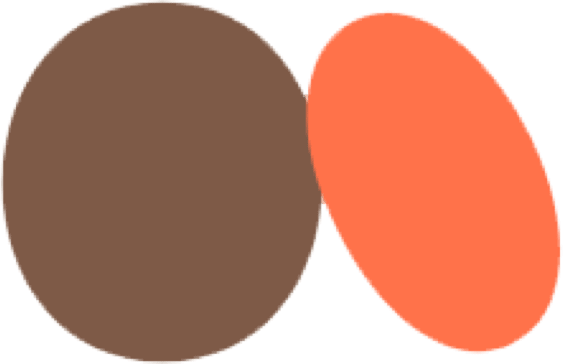 Start your journey with Oona
Book your appointment now