Lactation Consulting & Breastfeeding Support
Since breasts are made for nourishing your child, breastfeeding must be the easiest and most natural thing in the world, right? Not always.
Breastfeeding can be easy and painless, for some. However, many of us find out the hard way that breastfeeding isn't always as easy as simply bringing the child to the breast and letting nature take care of the rest. Breastfeeding can be painful: cracked nipples, thrush, blocked ducts and mastitis aren't any fun. It can be difficult: what if baby doesn't latch properly? It can be anxiety-provoking: is my baby getting enough? Is my milk supply ok? It can be confusing: What about foremilk vs. hindmilk? How often do I feed
This is where a lactation consultant comes in.​
If you are having any difficulty at all with breastfeeding, make sure to call for help. Trust us: latch issues don't usually just go away by themselves! If breastfeeding is difficult or painful in any way, call one of our Lactation Consultants in Toronto, Newmarket & York region. They will get you sorted straight away. Even if you aren't having any trouble, it's worth having a Lactation Consultant assess your baby's latch and your technique to make sure that things stay great for a long time. Best of all, our Lactation Consultants come to you. Don't worry about showering or changing out of your pjs. Just stay right at home and let them sort you and your breasts out so that you and your baby can get on with things
What Is A Lactation Consultant?
Our lactation consultants in Toronto and Newmarket are referred to as IBCLCs. IBCLC stands for International Board Certified Lactation Consultant.
This isn't just a weekend course! Our lactation consultants in both our Toronto, Newmarket & York region locations have extensive training in health studies, completed supervised clinical hours and had to pass a rigorous exam in order to become a board certified Lactation Consultant. They are different from uncertified consultants who do "breastfeeding support". While our lactation consultants most certainly provide breastfeeding support, they are also up to date on the best practices and current research.
When Do I Need A Lactation Consultant?
At Oona, we believe that if you are planning to breastfeed your child, you need a Lactation Consultant.
In fact, perhaps you would like to get prepared before your baby is even born; join us for a prenatal breastfeeding workshop. 
Our lactation consultants offer in-home and in-hospital appointments too!
Here are the ten most common reasons that people will call a lactation consultant:
1. If you have nipple pain.
This is one of the most common reasons that moms will discontinue nursing. While nursing a newborn isn't always painless no matter your latch, it shouldn't be wince-worthy or result in nipple damage. If your nipples are sore, cracked, or bleeding, you need a lactation consultant.
2. If you have blocked ducts.
Blocked ducts can feel like pebbles, rocks, or ropes under the surface of your skin. They are often painful to touch, and left untreated, can progress to mastitis. Often, they are a sign of an underlying latch issue. If you think you have blocked ducts or mastitis, you need a lactation consultant. At Oona in Toronto & Newmarket, we also use therapeutic ultrasound, with remarkable results, for the treatment of blocked ducts.
3. If you are worried about milk supply issues.
If you are concerned that you aren't producing enough milk for your baby, a lactation consultant can help determine if that's actually the case, and also leave you with solid strategies to help increase your supply.
4. If you want to wean.
Knowing how to wean your little one can be a little tricky. If you need help sorting this out, call one of our lactation consultants.
5. If your baby has lost weight or has had insufficient weight gain.
If your baby loses more than 10% of their birth weight, you may have a supply or latch issue. It's worth having a lactation consultant assess both you and your baby to help with appropriate weight gain.
6. If your baby isn't latching properly or isn't able to take a full feed.
If your baby doesn't stay on the breast long enough to get full, a lactation consultant can help. Sometimes it's as easy as a quick technique tweak!
7. If you've had a breast reduction or augmentation.
You may be able to breastfeed quite successfully if you've had either of these procedures, but they might come along with a few extra bumps in the road. Our lactation consultants can help point you in the right direction and prepare you to have the nursing relationship you are hoping for.
8. If you've had a complicated delivery.
Sometimes having a traumatic birth or a caesarean section can complicate breastfeeding. A lactation consultant can help ensure that your breastfeeding experience isn't complicated and get you off to the best start.
9. If you want to pump.
Pumping looks straightforward enough, but isn't always super easy. If you're not sure how often to pump, or how much to pump, or whether to pump at all, ask a lactation consultant. We can also answer questions such as how to set up the pump and make sure that you are using the correct flange size for optimal milk removal, and make sure that you know how to properly store pumped milk.
10. If you have any questions at all.
Your OB is not a lactation consultant. Neither is your midwife. Most certainly Dr. Google is not. While they are all very well-meaning, nothing can replace the education and experience of your IBCLC. They're here to help.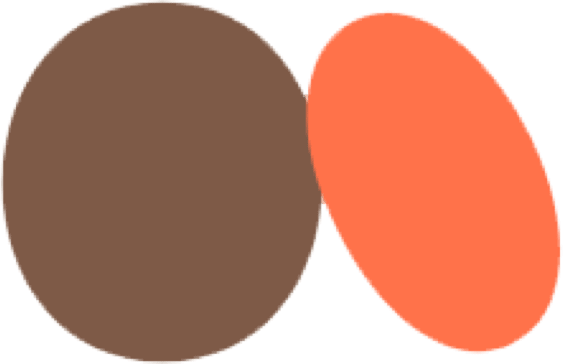 Start your journey with Oona
Book your lactation consulting appointment now
(Oona was previously called West End Mamas)
I found out about WEMs through google reviews. So this one is for the amazing women creating little humans as their bodies go through so much change. I initially started... read more visiting WEMs for pelvic inconsistencies and pain. Nupur was fantastic with her physiotherapy magic and I got so much help with my pelvic floor. She heard me through my pain-rants and helped me focus on my pain areas every session working my muscles, and helping me regain normal movement with less pain every session. That helped me maintain a little modesty as I progressed through the weeks as a full time worker. My headaches were getting out of control along with a crackling back and sore left side and that's where I started seeing Olivia for a chiropractic session. She made me comfortable and helped me take the edge off. I was scared of the "crack" but started looking forward to those once I started seeing her. She also helped me with a little bit of spine adjustment that was causing pains in all sorts of places and coupled that with acupuncture for my headaches which helped me live with a little grace for more than 10 days(that's a first for me as I have daily headaches) I highly recommend taking a deep breath and coming here to see these awesome practitioners.
Mona Bhadauria


June 7, 2022
I have seen Erica for naturopathy/acupuncture, Jillian for pelvic floor physiotherapy, and Emran for osteopathy to prepare for labour and birth, and they were all wonderful! They were really knowledgeable... read more and took the time to explain everything clearly to me, listen, and fully address my concerns. I feel much more comfortable and reassured that I'm doing all the right things in preparation for birth.
Lorie Legge


May 14, 2022
Highly recommend Emily at West End Mamas! I came here during my pregnancy for pelvic floor physiotherapy and came back for postpartum care as well. Emily is really great to... read more work with! She's very friendly and very knowledgeable. After 4 appointments, I've seen a lot of improvement!
Janice Yi


June 13, 2022
Give the Oona experience to someone you love
Commonly Asked Questions About Lactation Consultants
Oona works with insurance companies to do online billing for treatments, whenever possible. Simply ask if your insurance company is compliant when you book your appointment.
We provide a holistic approach to treatment, and have a wide variety of services that compliment each other. Click on the links below for more information about how our other services can help you on your path to motherhood.