Pelvic Floor
Physiotherapy in Toronto and Newmarket
Pregnancy, birth and parenting is different for all of us.
If you're experiencing bladder control issues or pelvic pain pain, whether during a workout, a sneeze, or a cough, Oona in Newmarket is here to provide the support you need.
Our pelvic floor physiotherapy treatments are designed to address and alleviate the discomfort caused by weak or imbalanced pelvic floor muscles. Even if you are diligently performing Kegel exercises, you may still encounter challenges such as lower back pain, abdominal discomfort, or even pain during sex. At Oona, we have the expertise to help you overcome these issues.
Experience the benefits of proactive care with Oona's pelvic floor physiotherapy in Newmarket. We are here to support you at every stage of your perinatal journey, ensuring you have the best possible foundation for a comfortable and empowered motherhood experience. Pelvic floor physio is complementary to Prenatal and Postnatal chiropractic care, also.  
Pelvic Floor Physio for Pregnancy and Postpartum
Pelvic Floor Physiotherapy to help you feel your best during pregnancy and have the birth you want to have
Once your baby has arrived, Pelvic Floor Physiotherapy can help you recover, feel better and achieve your activity goals
Pelvic Floor Physiotherapy During Pregnancy
Pelvic Floor Physiotherapy is essential during pregnancy
Have you noticed changes in your pelvic area? Are you leaking when you cough or sneeze?  Perhaps sex feels a bit different than it did before you got pregnant.  Oona's specialized prenatal Pelvic Floor Physiotherapy in Newmarket can help. Prepare for childbirth with expert care – preparing your pelvic floor for your birth is just as important as your childbirth education class.
Birth is complex - Pelvic Floor Physio can help make it easier
We often remind our patients that with a vaginal birth, the pelvic floor is the exit route for your baby.  Your baby's head will travel through the pelvis to the pelvic floor, rotate there, and eventually make their grand entrance into the world.  
While Pelvic Floor Physio is effective for symptom resolution, it is also an essential part of ensuring that you have an easier delivery.  
During prenatal care, your Pelvic Floor Physiotherapist will educate you on important techniques such as how to push your baby out effectively, birthing techniques for an easier birth, and even perineal massage.  
At Oona, because we know how important Pelvic Floor Physiotherapy is, we recommend starting at around week 28-32 or even before.  If you're beyond that, no problem – it's never too late to start.  If you are experiencing any symptoms such as incontinence, getting up to pee more than 3 times per night, or painful sex, come in right away.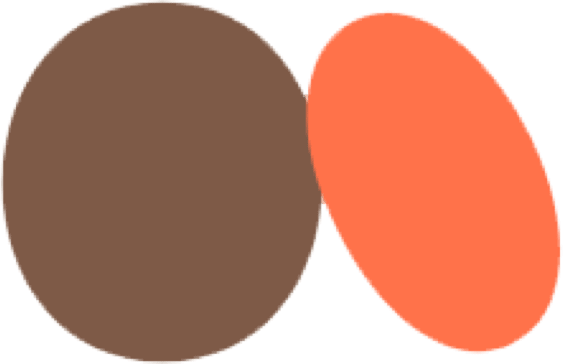 Start your journey with Oona
Book your pelvic floor physiotherapy appointment in Toronto or Newmarket now
Postnatal Pelvic Floor Physiotherapy
Pelvic Floor Physiotherapy is essential after your baby is born
No matter how your baby is born, pregnancy and birth is a physical trauma to the pelvic area.  If you had a sprained ankle, you would without a doubt go get rehab treatment for that; Pelvic Floor Physiotherapy is no different – it's treatment for your pelvic floor after trauma/injury.  
You may say "oh but I don't have any symptoms" – and that's great!  But the reality is that even without symptoms, there is almost always something to work on after having had a baby, and getting a baseline check after your baby is born is a great idea to prevent future chronic issues.  
If you have any symptoms of pelvic floor issues such as incontinence, painful sex, low back pain, or just a sensation that things are not quite the same in the pelvic area as they used to be, you need a Pelvic Floor Physiotherapist in Newmarket.  
It's never too late to start.  Pelvic Floor Physiotherapy can help, whether you had your baby 6 weeks or 60 years ago.  
Pelvic Floor Physiotherapy is essential, whether you had a vaginal birth or a cesarean section.
We recommend you book a Pelvic Floor Physiotherapy appointment after your baby is born, even if you feel great.  It's a great way to get a baseline to find out what's happening with your pelvic area and your core function (think: diastasis), and Pelvic Floor Physiotherapy is absolutely essential before you have another baby. 
Here's what you can expect at your first visit.
You should be checking in with a Pelvic Floor Physiotherapist before you return to activity after your birth.  Your Pelvic Floor Physiotherapist will assess you and your core function to make sure that your planned activities are appropriate for you.  
Pelvic Floor Physiotherapy Treatments
Pelvic Floor Physiotherapy treatments in Newmarket can prevent and/or treat:
Incontinence and bladder control issues
Pelvic pain and discomfort
Low back pain
Pain turning over in bed
Hip Pain
Abdominal pain
Caesarean section (c-section) scarring
Episiotomy and tearing complaints
Pain during or after postpartum sexual intercourse
Diastasis Rectus Abdominus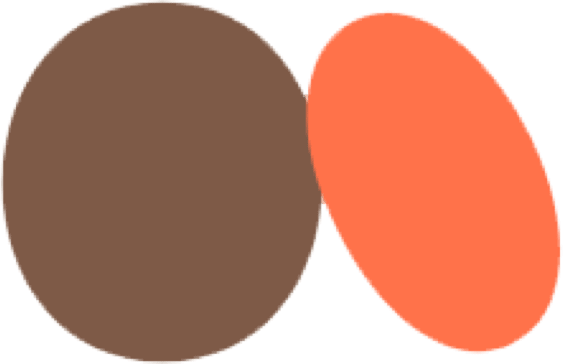 Start your journey with Oona
Book your pelvic floor physiotherapy appointment now
Your First Pelvic Floor Physiotherapy Visit
We'll have a chat first to find out what is going on and establish your goals
Your physio may ask questions like: do you have a history of low back pain?  Do you have any issues with leaking while you're coughing/laughing/sneezing?  Is sex painful?  Is everything great?
After that, they'll ask questions pertaining to your current symptoms, if you have any.  For example: does everything feel the same in your pelvic area as it did before?  Are you going to the bathroom more than 3 times per night?  Do you feel like you are rushing to the bathroom in order not to have an accident?  
Your physiotherapist will thoroughly explain what they're going to do, and will assess your pelvic floor
It often comes as a surprise that your pelvic floor involves the muscles inside the pelvis.  
After explaining how it works and getting your consent, your Pelvic Floor Physiotherapist will do a physical assessment. Often visits include a pelvic floor muscle exam, which is an internal exam,  but they don't always.  If you feel that you're not quite ready for that, no worries, your physiotherapist can work on external muscles first.   
Rest assured: a Pelvic Floor Physio appointment is nothing at all like a medical pelvic exam! There's no bright white light shining at your lady bits, no stirrups, no speculum.  You lie on the table, comfortably draped (with fabric, not paper!) and while chatting about your day. Our physios are experts and will make sure you are comfortable through the whole process. 
Your Pelvic Floor Physio will gently treat your pelvic floor muscles to ensure you are at your best
Just like any other physiotherapy treatment in Newmarket, your physiotherapist will test your muscles (in this case, in the ones in your pelvis) to check if your pelvic floor muscles are strong, weak, or just right. Your physiotherapist will check for areas of tension and tightness. They will also assess for trigger points or muscle knots which may contribute to pain and pelvic floor dysfunction. If you have more complex factors contributing to your pain, your Pelvic Floor Physio will address those too.
For birth preparation, your Pelvic Floor Physiotherapist will give you instructions on perineal massage (your partner is welcome to join you at that appointment if they wish so that they can learn this essential skill), and they'll give you important tips on pushing techniques for your birth.
Just like with any other physiotherapy appointment, you will likely be sent home with some rehab exercises so that you can work towards your treatment goals.
Give the Oona experience to someone you love
Commonly Asked Questions About Pelvic Floor Physio
Oona works with insurance companies to do online billing for treatments, whenever possible. Simply ask if your insurance company is compliant when you book your appointment.