Oona offers nutritional support and education during fertility planning, pregnancy and into new parenthood.
Eating healthy can be difficult at the best of times, but during these critical periods finding and sticking to a balanced diet can be completely overwhelming. Good news: we can help.
Our naturopaths will guide you through preconception nourishment, fertility detox and support in getting your body ready to have a baby. We will then help you weed through all the pregnancy dos and don'ts when it comes to food choices and provide you with nutrition recommendations and practical guidance in helping you achieve a healthful pregnancy.
We will also help you use foods to prevent and alleviate common pregnancy complaints, such as morning sickness, fatigue, reflux and leg cramps.
As a new or expecting parent, we will help you return some of the focus back on you!
We show you which foods and nutrients are needed to help you with your prenatal health, postpartum recovery, mood, energy and breastfeeding support. It is all about self-care, replenishment of nutrients and bonding with your new baby.
As your little one grows, we can also answer questions about when and how to introduce solids for them, allergies, picky eating and developing healthy habits for the whole family.
Common nutrition issues we can help with:
Morning sickness and nausea
Food aversions during pregnancy
Assistance with weight gain or loss
Starting solids with your little one
Picky eaters – adults and babies!
Postpartum nutrition support
Optimal nutrition for fertility
General menu support – let us help you find some new healthy, delicious recipes
Curbing hunger and cravings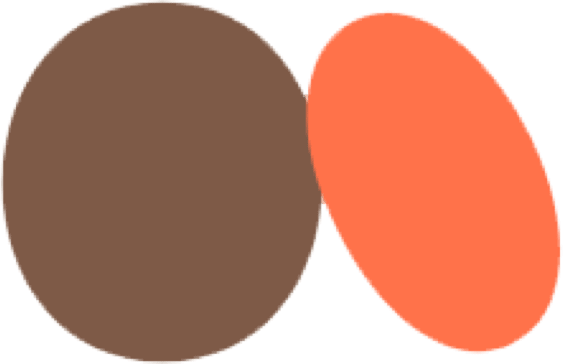 Start your journey with Oona
Book your nutrition appointment now
(Oona was previously called West End Mamas)
I see Alison Hock for pelvic floor physio at the Toronto-Jane/Bloor location. I saw her for prenatal pelvic floor and am now continuing postpartum. Alison is incredibly warm and thorough,... read more she takes a really holistic approach and is very supportive. I found her assistance really helpful in preparing for birth, and it helped in labor as well! I would highly recommend Alison.
Brianna Robinson


May 31, 2022
West End Mamas consistently provides amazing service. Every practitioner I've seen for massage, chiro, and physio is great. You can't go wrong no matter what your need is.... read more It's so important during the pre- and post-natal period to be able to be treated by people who really understand what your body has gone through.
Heather Kay


June 13, 2022
I found out about WEMs through google reviews. So this one is for the amazing women creating little humans as their bodies go through so much change. I initially started... read more visiting WEMs for pelvic inconsistencies and pain. Nupur was fantastic with her physiotherapy magic and I got so much help with my pelvic floor. She heard me through my pain-rants and helped me focus on my pain areas every session working my muscles, and helping me regain normal movement with less pain every session. That helped me maintain a little modesty as I progressed through the weeks as a full time worker. My headaches were getting out of control along with a crackling back and sore left side and that's where I started seeing Olivia for a chiropractic session. She made me comfortable and helped me take the edge off. I was scared of the "crack" but started looking forward to those once I started seeing her. She also helped me with a little bit of spine adjustment that was causing pains in all sorts of places and coupled that with acupuncture for my headaches which helped me live with a little grace for more than 10 days(that's a first for me as I have daily headaches) I highly recommend taking a deep breath and coming here to see these awesome practitioners.
Mona Bhadauria


June 7, 2022
Give the Oona experience to someone you love
Oona works with insurance companies to do online billing for treatments, whenever possible. Simply ask if your insurance company is compliant when you book your appointment.
Oona offers a wide variety of services that compliment each other. Click on the links below for more information about how our other services can help you feel your very best.