Oona offers nutritional support and education during fertility planning, pregnancy and into new parenthood.
Eating healthy can be difficult at the best of times, but during these critical periods finding and sticking to a balanced diet can be completely overwhelming. Good news: we can help.
Our naturopaths will guide you through preconception nourishment, fertility detox and support in getting your body ready to have a baby. We will then help you weed through all the pregnancy dos and don'ts when it comes to food choices and provide you with nutrition recommendations and practical guidance in helping you achieve a healthful pregnancy.
We will also help you use foods to prevent and alleviate common pregnancy complaints, such as morning sickness, fatigue, reflux and leg cramps.
As a new or expecting parent, we will help you return some of the focus back on you!
We show you which foods and nutrients are needed to help you with your prenatal health, postpartum recovery, mood, energy and breastfeeding support. It is all about self-care, replenishment of nutrients and bonding with your new baby.
As your little one grows, we can also answer questions about when and how to introduce solids for them, allergies, picky eating and developing healthy habits for the whole family.
Common nutrition issues we can help with:
Morning sickness and nausea
Food aversions during pregnancy
Assistance with weight gain or loss
Starting solids with your little one
Picky eaters – adults and babies!
Postpartum nutrition support
Optimal nutrition for fertility
General menu support – let us help you find some new healthy, delicious recipes
Curbing hunger and cravings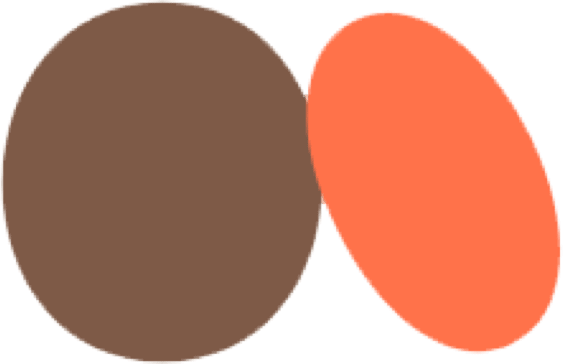 Start your journey with Oona
Book your nutrition appointment now
(Oona was previously called West End Mamas)
Love West End Mamas so much. After a very subpar prenatal massage at a local spa, I sought out people who actually specialize in working with pregnant people and West... read more End Mamas was just what I needed and so much more.

I found tons of support and symptom relief during my pregnancy (acupuncture, massage and chiro) and both my little one and myself have have gotten support in different ways since she arrived. So grateful for this clinic and would 10/10 recommend to anyone in any phase of family planning / pregnancy / and beyond. 🙏
Danielle Zies


May 17, 2022
West End Mamas was a second home for me during my pregnancy and post. In particular, I always looked forward to seeing Emily for my pelvic floor physio appoints... read more and Andrei for my massages. They aren't just good at what they do, but they are what made the space so welcoming and warm - I always felt so supported throughout my journey.
Bessie Lam


June 13, 2022
I take my daughter to see Alima Rahman for Pediatric Chiropractic visits at the Toronto location and she is absolutely wonderful. She is so kind and gentle when working with... read more my daughter, she makes her feel so special that she never wants to leave! She has taken challenges that my daughter was facing and made them into fun activities. My daughter is no longer frustrated, she looks forward to seeing Alima at our weekly appointments. I can't say enough good things about her, she is so knowledgeable and friendly. She's the perfect practitioner for a for a fussy toddler. She is calm, warm and nurturing, I would recommend her services immensely.
Kate Wobowsk


May 14, 2022
Give the Oona experience to someone you love
Oona works with insurance companies to do online billing for treatments, whenever possible. Simply ask if your insurance company is compliant when you book your appointment.
Oona offers a wide variety of services that compliment each other. Click on the links below for more information about how our other services can help you feel your very best.