Lactation Consulting & Breastfeeding Support in Newmarket
Breasts are designed to feed babies, so it stands to reason that breastfeeding should be an easy and instinctive process, right? Unfortunately, reality often proves otherwise.
While breastfeeding can indeed be a seamless and painless experience for some, it's important to acknowledge that it's not always easy for everyone. Breastfeeding can mean challenges and discomfort. Conditions such as cracked nipples, thrush, blocked ducts, and mastitis can arise, causing physical discomfort. Additionally, breastfeeding might pose difficulties, like improper latch issues with the baby. The anxiety of whether your baby is eating enough or if your milk supply is adequate can be overwhelming. What is foremilk and hindmilk? How often does my baby need to feed? Breastfeeding is new territory for you and your baby.
This is where the expertise of a lactation consultant comes into play.
If you encounter challenges while breastfeeding, seek help. We swear, latch problems rarely correct themselves. If breastfeeding is painful, arduous, or bewildering in any way, reach out to one of our Lactation Consultants at Oona Newmarket. They are equipped to promptly address your concerns. 
Even if you're not currently facing difficulties, engaging a Lactation Consultant to evaluate your baby's latch and your technique can ensure a lasting positive experience. 
Let us come to you! Our Lactation Consultants happily offer in-home visits, in addition to their in-office hours. Stay comfy in your pjs while they get you and your baby sorted out.
What Exactly Is A Lactation Consultant?
This credential signifies a substantial commitment to education and training. Our lactation consultants in both locations have undergone extensive health studies training, completed supervised clinical hours, and successfully passed a rigorous examination to achieve their board certification as Lactation Consultants. 
They distinguish themselves from uncertified consultants who offer "breastfeeding support." While our lactation consultants do provide breastfeeding support, they also remain current with the most effective methodologies and the latest research.
When Should I Consult A Lactation Consultant?
At Oona, we firmly believe that if you're planning to breastfeed, the guidance of a Lactation Consultant is invaluable. In fact, you might consider preparing even before your baby arrives by participating in our prenatal breastfeeding workshop, or by visiting one of our IBCLCs while you're pregnant. You can never be too prepared.
Our lactation consultants offer in-home and in-hospital appointments too!
Here are the ten most common reasons that our clients seek the expertise of an IBCLC Lactation Consultant:
1. Nipple Pain
Nipple pain is a common issue that can lead to discontinuing nursing. While some discomfort during nursing is normal, severe pain or nipple damage indicates a need for a lactation consultant's intervention.
2. Blocked Ducts
Blocked ducts, often painful lumps beneath the skin's surface, can escalate to mastitis if untreated. An IBCLC lactation consultant can address latch-related concerns that might contribute to blocked ducts. At Oona Newmarket, we also use therapeutic ultrasound, with remarkable results, for the treatment of blocked ducts.
3. Milk Supply Concerns
If you're worried about insufficient (or too much!) milk production, an IBCLC lactation consultant can assess your supply and provide strategies to stabilize it.
4. Weaning Assistance
Properly navigating the weaning process can be complex. Our IBCLC lactation consultants can offer guidance in this area.
5. Weight loss/Gain issues
If your baby loses more than 10% of their birth weight, an IBCLC lactation consultant can assess your baby's feeding and assist with appropriate weight gain.
6. Latching Issues/Feeds that are too long or too short
If your baby struggles with latching or doesn't feed sufficiently, an IBCLC lactation consultant can provide techniques to improve the feeding process.
7. History of breast surgery
Individuals with breast reduction or augmentation might face unique challenges while breastfeeding. Lactation consultants can offer tailored guidance.
8. Birth/Delivery Complications
Traumatic births or cesarean sections can impact breastfeeding. IBCLC Lactation consultants can ensure a smooth start despite these challenges.
9. Assistance with Pumping
Using breast pumps effectively isn't always straightforward. A lactation consultant can address questions about frequency, amount, and proper pump setup.
10. For General Information
IBCLC Lactation consultants are an authoritative source of information, surpassing the guidance provided by OBs, midwives, and online sources.
In conclusion, breastfeeding isn't always the effortlessly natural process it's often perceived to be. Lactation consultants bring specialized knowledge and practical solutions to address the challenges and uncertainties associated with breastfeeding.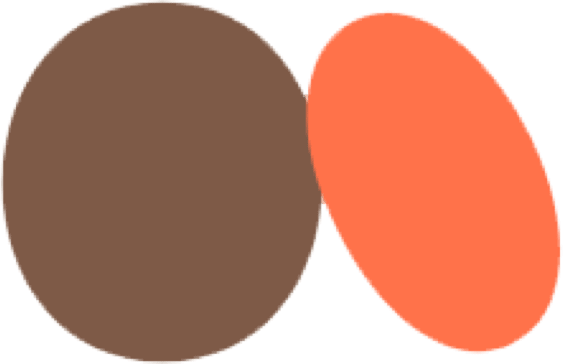 Start your journey with Oona
Book your lactation consulting appointment now
Give the Oona experience to someone you love
Commonly Asked Questions About Lactation Consultants
Oona works with insurance companies to do online billing for treatments, whenever possible. Simply ask if your insurance company is compliant when you book your appointment.
We provide a holistic approach to treatment, and have a wide variety of services that compliment each other. Click on the links below for more information about how our other services can help you on your path to motherhood.